WeCARE Seadrift - Hog Bayou Boat Ramp and Seadrift Marina Park
As stated in a previous email sent on AugAs stated in a previous email sent on August 24th, WeCARE week is a part of Braskem's Global Volunteer Program, and it is coming up next month! This is a week dedicated to action and education around the circular economy. This year WeCARE week will be held September 18th – 25th, and Braskem team members around the world are invited and encouraged to participate in local crowd efforts and educational sessions dedicated to advancing a circular economy.
We are offering volunteer clean-up events through the San Antonio Bay Partnership on Wednesday, September 22nd and Friday, September 24th. Both events will take place from 8:30AM to 11AM CST.
Please read important information pertaining to this event below:
Event Names:
Wednesday, September 22: Hog Bayou Boat Ramp Waste Clean-up
Friday, September 24: Seadrift Marina Park Waste Clean-up
Meeting Place:
 Wednesday, September 22: No address is available. Coordinates are as follows: Latitude 28.4080110°, Longitude -96.711599°
Friday, September 24: 806 South Main St., Seadrift, TX 77983.
Transportation/Parking:
We will not be offering group transportation to and from the clean-up event sites this year due to COVID. We will, however, reimburse team members who use their personal vehicles for the mileage they incur to and from the event. When you submit an expense report in SAP to be reimbursed for personal mileage, charge to cost center 11110303 which is the cost center for the Volunteer Program. There is parking available at each location and finding a parking spot should not be a challenge.
Timeline of Both Events:
8:30 am  Arrival and Registration
9:00 am  Welcome Remarks, Project & Safety Overview
9:15 am  Begin Projects
10:45 am Call to Stop Work & Gather Tools
11:00 am  Event Ends
Description of Clean-up Event:
We will clean up trash and litter along the shorelines.
Registration:
If you are interested in attending the event, please accept this meeting invite to indicate you will be attending. We will provide San Antonio Bay Partnership a headcount 36 hours in advance of each event.
 If you want to learn more about all events and information related to what Braskem is doing during WeCARE week, please visit our Braskem Volunteer website.
Safety:
We will be following CDC guidelines and any local mandates that are in place during this events. At this time, it is encouraged that people maintain at least 6' of social distance with members outside of their direct household. We will provide hand sanitizer for all participants.
Long pants and long-sleeved shirts are recommended as you will be exposed to the elements and mosquitoes can be present. It also recommended you wear a hat, sunglasses, and sunscreen. Closed toed shoes should be worn for this event.
All tools including trash pickers, gloves, and bags will be provided by San Antonio Bay Partnership.
Lunch:
We will provide boxed lunches for all participants.
T-Shirts
We are working to get Volunteer t-shirts made and available for those team members that have not yet received a t-shirt. If you need one, click here to fill out a short form for one.
If you wish to participate in the volunteer event, please have a dialogue with your leader.
If you have any specific questions on this event, please reach out to Brittany Darras. Bart Standefer will be Braskem's day-of volunteer coordinator and he will be available the day of the clean-up to assist you with any support you need.
Thanks and we hope you will join us in our continued effort to tackle plastic waste and contribute to the local community where we operate!
Don't forget to subscribe below!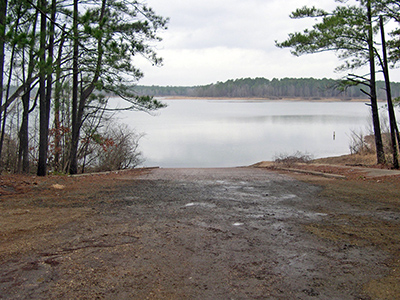 WeCARE Week • braskem crowd efforts
Name of NGO
Seadrift - Hog Bayou Boat Ramp and Seadrift Marina Park

09/22/2021 to 09/24/2021
Address
No address is available. See directions below. Coordinates: Latitude 28.4080110°, Longitude -96.711599° / Friday, September 24: 806 South Main St., Seadrift, TX 77983.
Action Leader Name: Brittany Darras/ Bart Standefer
Action Leader Email: brittany.darras@braskem.com / bart.standefer@braskem.com
CROWD EFFORTS 2020
See the volunteer opportunities in your area, click the button and select your region.
REGIONS