Join us to support United Way's Games for Good campaign.
United Way Games for Good 2019
Are you looking for a way to do incredible good in our community and change lives?

Games for Good brings together the area's largest group of young professional volunteers to engage, challenge and inspire children from United Way partner agencies. Through fun, get-on-your-feet activities, you'll be helping teach the importance of healthy habits including proper nutrition and maintaining an active lifestyle.

Braskem is a sponsor of this action !!!

If you are interested in participating, Please sign up here:
https://volunteer.uwswpa.org/opportunity/a3B2I000000G2yo?id=a3B2I000000G2yo
**You will need to register as a company-then type "Braskem", (Please email Ashley when you register on the site)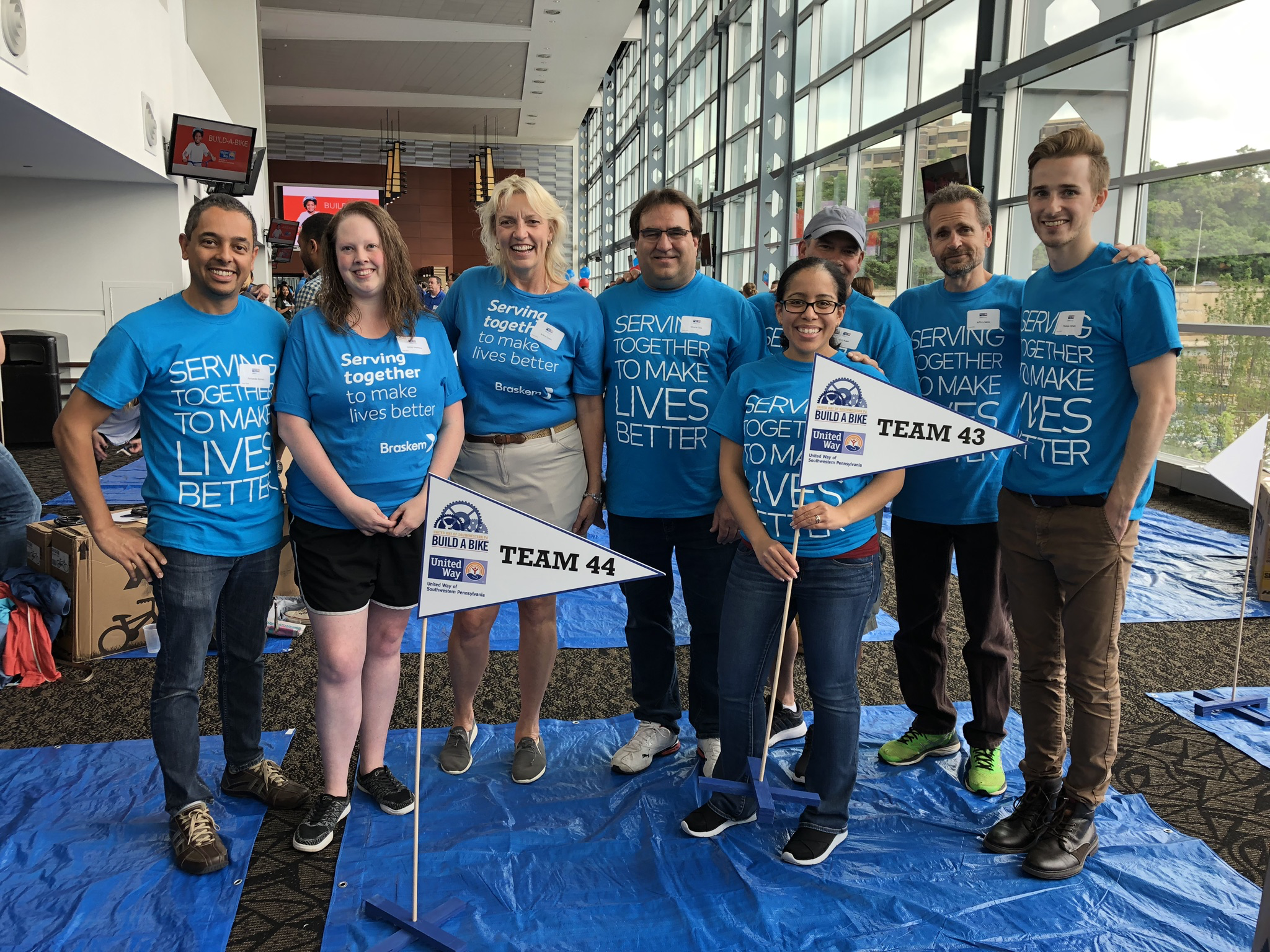 Action • braskem crowd efforts
Name of NGO
United Way of Southwestern Pennsylvania

08/08/2019 , Start time: 16:00. Finish: 19:00
Address
DAVID L. LAWRENCE CONVENTION CENTER 1000 Fort Duquesne Blvd, Pittsburgh, PA 15222
Action Leader Name: ASHLEY ANZELONE
Action Leader Email: ashley.anzelone@braskem.com
BRASKEM CROWD EFFORTS
See the volunteer opportunities in your area, click the button and select your region.
REGIONS