LET'S BUILD SOME JOY TOGETHER. We're talking about wind-in-the-hair, pavement-rushing-by, bike-riding joy.  You can give it to a local child, just by joining us for United Way's Build-a-Bike 2019.
Assembly, Inspire – United Way's Build a Bike 2019
All you need is a team.  Just you, your coworkers, a couple of unassembled bikes, and some deserving kids who will learn teamwork, experience collaboration, and ride off with a whole new set of possibilities. 

Volunteers are on a first come first serve basis – with a max of 7 participant slots open. If interested, please email Ashley Anzelone: ashley.anzelone@braskem.com to claim your spot!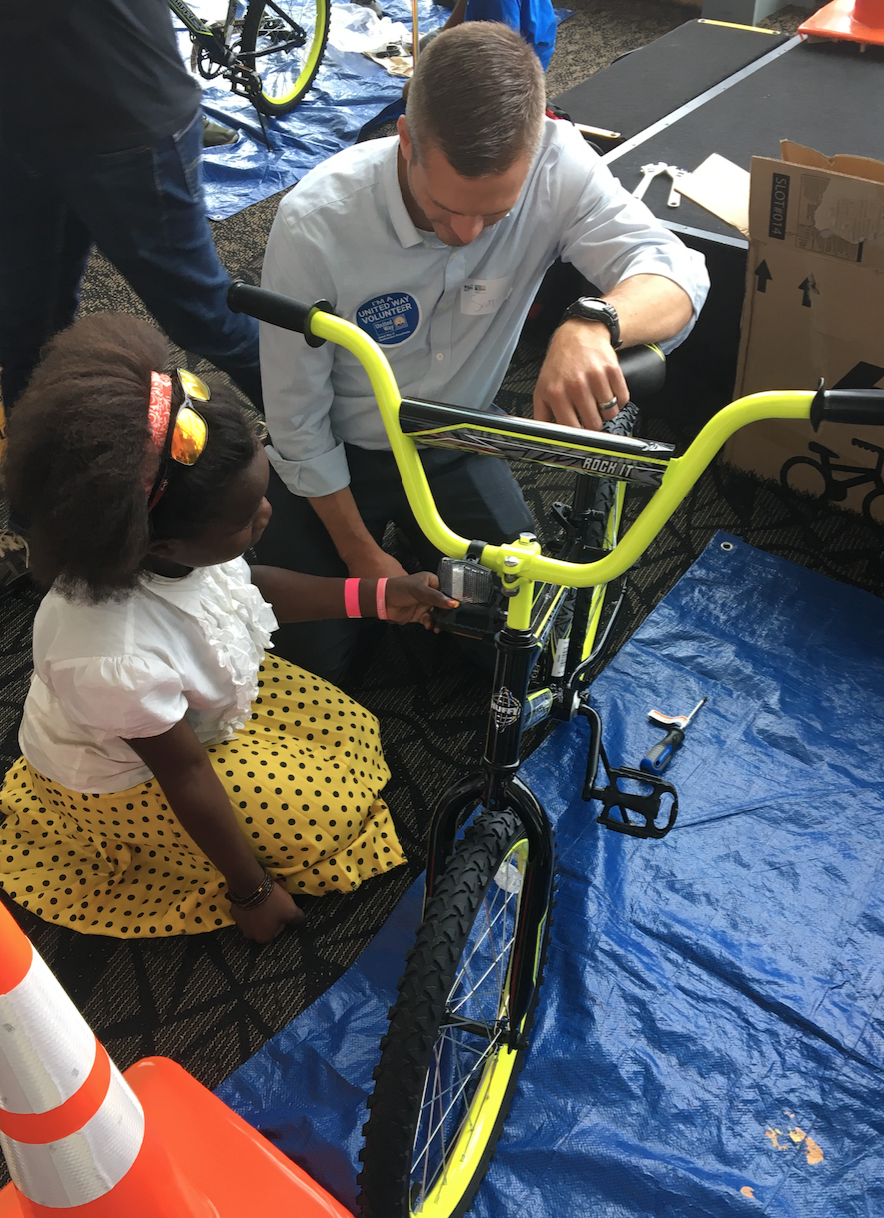 Action • braskem crowd efforts
Name of NGO
Multiple local Children and Youth Non profits through the United Way

06/19/2019 , Start time: 02:00. Finish: 05:00
Address
Heinz Field, UPMC Club House Pittsburgh, PA
Action Leader Name: Ashley Anzelone
Action Leader Email: ashley.anzelone@braskem.com
BRASKEM CROWD EFFORTS
See the volunteer opportunities in your area, click the button and select your region.
REGIONS