Let's march for the cause: healthy moms and strong babies.
March for Babies 2019
Every day, thousands of babies are born too soon, too small and often very sick.

Our team is walking in March for Babies because we want to do something about this. I know you care, too. That's why I'm asking you to join us!! It's easy: just click in the link bellow.
https://www.marchforbabies.org/Fundraising/Team?teamId=408274&teamEventId=2864577

If you can't walk with us, please help by donating to our team. You can do so right on this page. Thank you for helping us give all babies a healthy start!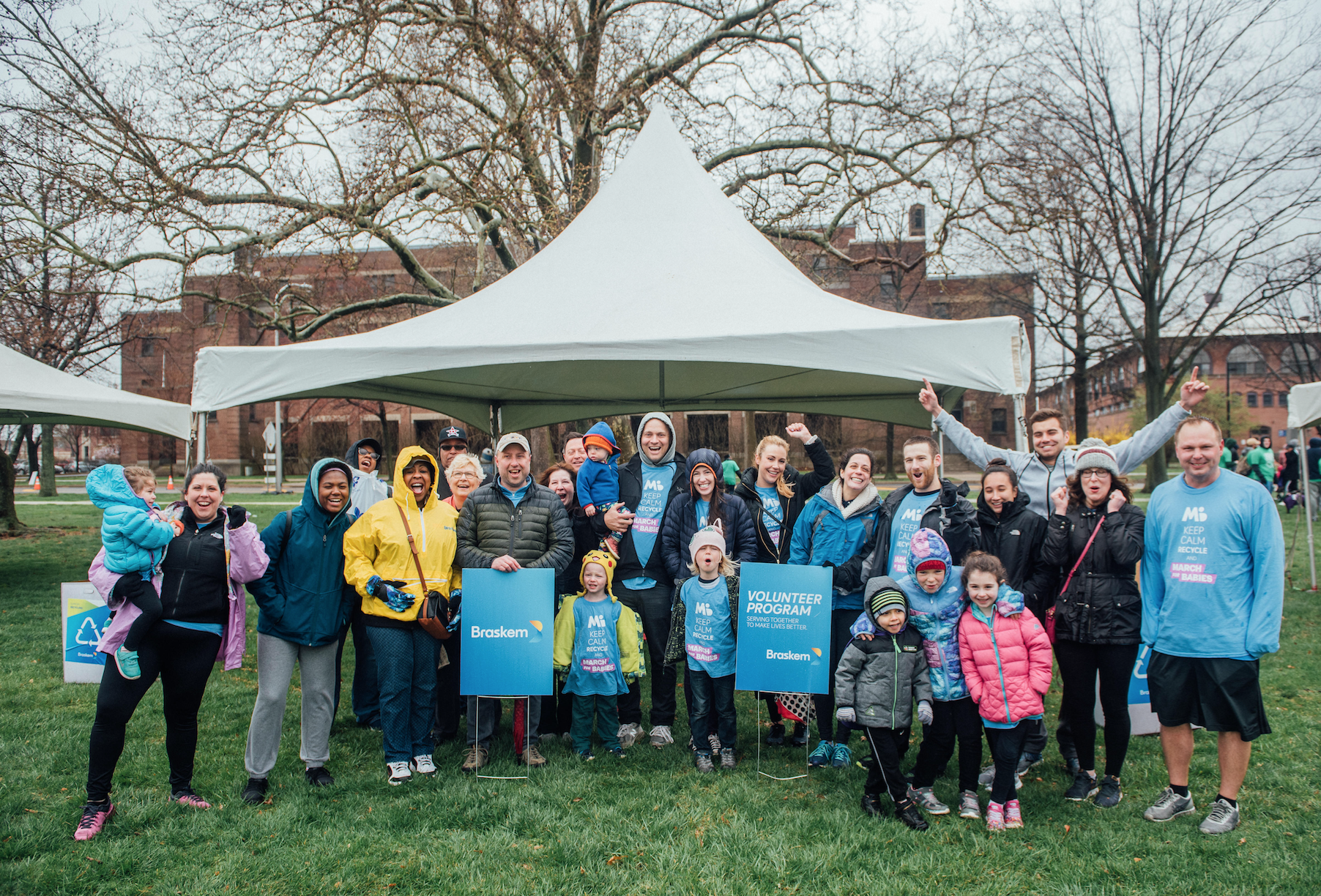 Action • braskem crowd efforts
Name of NGO
March of Dimes

04/28/2019 , Start time: 09:30. Finish: 11:00
Address
4747 S. Broad Street, Philadelphia, PA 19112
Action Leader Name: KIMBERLY R SPEAR
Action Leader Email: KIMBERLY.SPEAR@BRASKEM.COM
BRASKEM CROWD EFFORTS
See the volunteer opportunities in your area, click the button and select your region.
REGIONS