Let's cleanup Eliza Trail!
Eliza Trail Clean Up Day
Let's get together on October 22 to clean the Eliza Trail!

We will help the environment by removing garbage from the bike and running trail.
This is a ¼ mile area of a running and biking trial next to the I&T Center that many of our team members use for recreation and exercise.

Gloves, garbage bags and safety vests will be provided.

We are counting on you!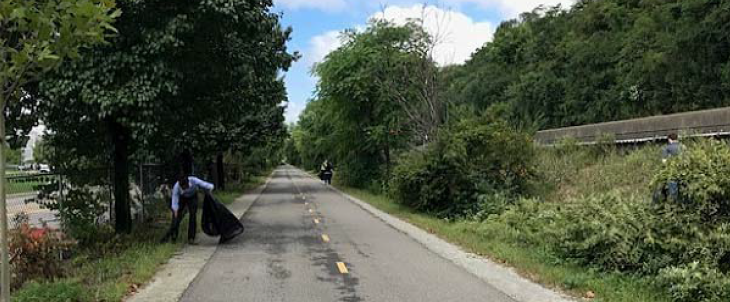 Action • braskem crowd efforts
Name of NGO
Eliza Trail

10/22/2019 , Start time: 12:30. Finish: 03:30
Address
Pittsburgh I&T Center, 550 Technology Drive, Pgh Pa 15219
Action Leader Name: Ron Andrekanic and Arlene Goetz
Action Leader Email: ronald.andrekanic@braskem.com/arlene.goetz@braskem.com
BRASKEM CROWD EFFORTS
See the volunteer opportunities in your area, click the button and select your region.
REGIONS